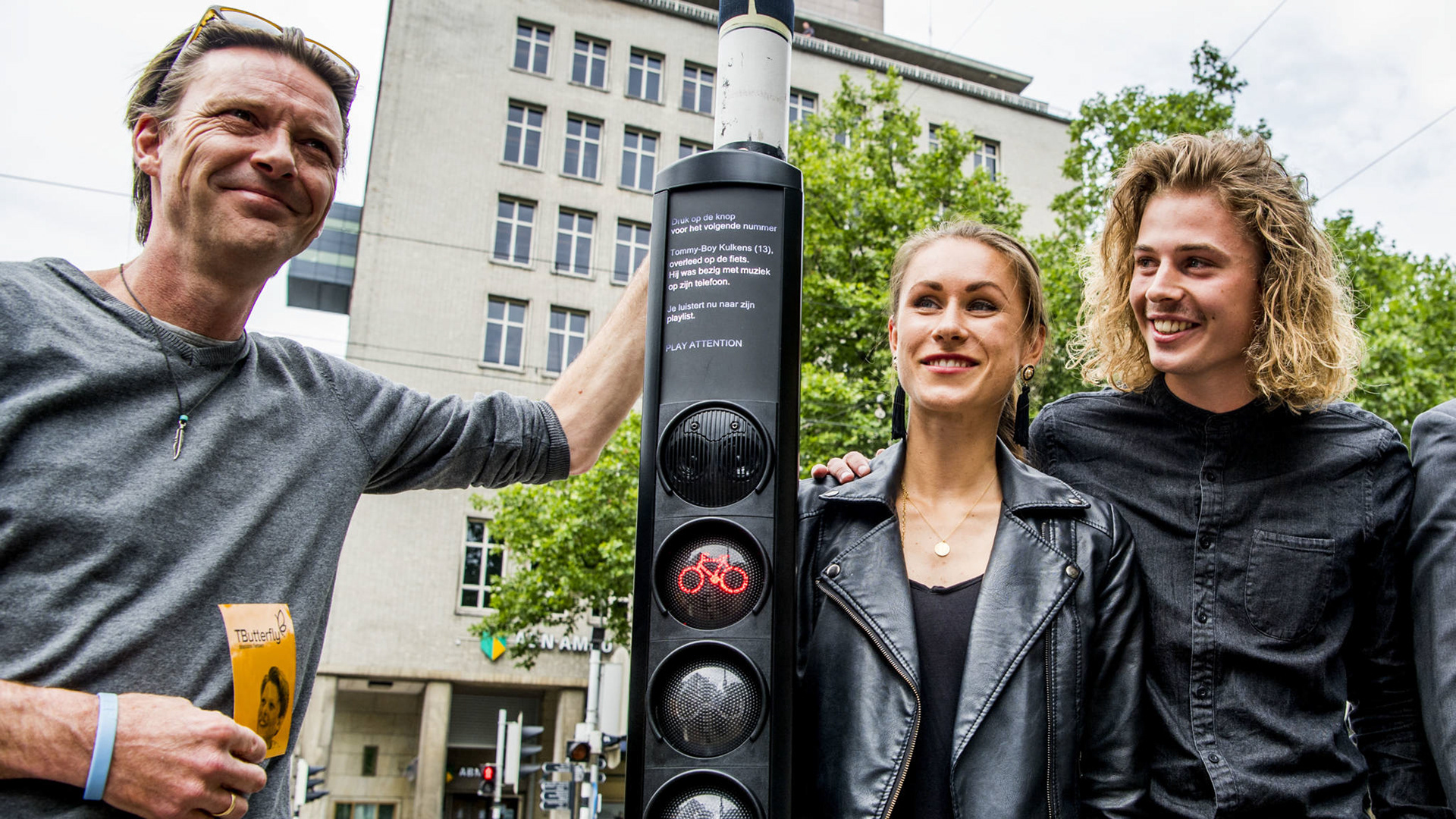 an interactive memorial for tommy-boy
Tommy-Boy Kulkens (13) died in 2015 when he tried to cross a road while he was listening to music on his headphones. Together with his dad, we developed a traffic light called "Play Attention" to warn cyclists to not use their phone in traffic. 
When the cyclist presses the traffic light button, the story of Tommy-Boy is told while waiting, and a song is played from his Spotify playlist. By pressing the button again you can shuffle through his playlist. 
Our story got covered by (inter)national press with more than 4 million impressions, sparking a national debate about the issue and causing a new mobile phone ban for Dutch cyclists in 2019. ​​​​​​​